Specialty Products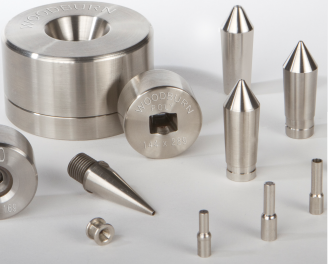 Woodburn's attention to precision and quality materials is the foundation of its Specialty Products. Specialized tooling, available by request, includes the following items:
Shaped dies in Poly and TC for magnet wire;
Diamond-tipped enameling guides and wipes;
Extrusion dies made from Diamond, Poly, Sapphire, and Ceramic materials;
Diamond EDM guides;
Other ultra-high precision/ultra-hard materials for various needs; and
Large diameter Poly dies available for stranding, bunching and tubing operations.
For more information on our specialty products, please click here to contact us.